Youth Education Offers Healing and Hope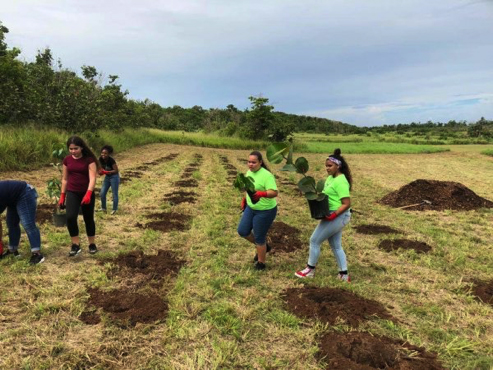 Everyone faces stress and setbacks in life but living in a healthy environment within a strong community can make it easier to cope and thrive. In reality, though, many places aren't healthy and the people living there don't have strong support networks. Fortunately, there's a solution that works. Investing in young people and connecting them with the natural world can lead to hope and new ways forward.
"More and more science and studies are validating why it's critically important for kids to spend time outdoors and be connected with nature," says Sophie Twichell, executive director of the National Recreation Foundation. "In addition to improving mental health, offering stress relief, greater creativity, decreased cortisol levels, it empowers kids to be part of the solution."
Young People Become Informed and Engaged
How does that play out in real life? In Puerto Rico, for fifty years, Para La Naturaleza has been teaching young people in the summers about the world around them, but today, because of National Recreation Foundation funding supporting a collaboration with the Boys and Girls Club of Puerto Rico, the organization can offer the same kinds of programs after school and on Saturdays, reaching more people and creating a continuum of learning all year round.
This includes working with young people in a classroom with no walls, teaching them the intelligence and value of species like the mangrove and helping them understand why it's so well-adapted to its environment. Going to culturally significant places, like a former coffee or sugar cane plantation offers a deeper understanding of history and the relationships of people with the land. Citizen science allows students to participate in research led by university professors, monitoring birds and ecosystems, or studying coastal erosion and sea level rise.
Rising seas and coastal erosion are of particular significance for those who know first-hand what it means to live in hurricane alley and the challenges of recovering from one as massive as Maria. "It was an important lesson for child and adult," says Fernando Lloveras, president of Para la Naturaleza.
"When you live in the tropics, you never see a forest without leaves. It was shocking to see the devastation," Lloveras says. "But after a couple of months everything was green again and the birds and insects were back while the people were still without electricity and struggling. It became an inspiration, a source of hope." As did students who learned about the importance of trees in maintaining water quality and preventing erosion and then helped with reforestation by planting trees.
Providing Opportunities for Everyone
That need for hope and rebuilding is just as relevant on the streets of Chicago, where a National Recreation Foundation Grant supports Pride ROC's Gang Rescue and Refinement Passages program. Supporting young men who are traumatized by violence and see no way out, who are most likely to shoot or be shot, the program starts by removing them from their environment. They spend time in a natural area where they can do physical activities and learn to take care of themselves. Those experiences help to heal and create a new way forward where the young men can start to move toward a future that they didn't think they had. It's part of a critical process to support individuals in ways that make the community healthier for everyone.
Whether in Chicago or Puerto Rico, these stories of learning and hope aren't limited to specific people or places but can apply to anyone, anywhere. We all have a universal need and right to a healthy environment and community. And when we give young people the opportunity to learn in the outdoors in meaningful ways, we access that power to build a better a future for all of us.