To increase equitable access to the benefits of time spent in nature, and to bring more resources and more action to advancing this work, Blue Sky Funders Forum partnered with funders, practitioners, and researchers to craft a shared narrative for the field—an engaging story to reshape how people think about and prioritize the outdoors and its benefits. Developed through a collaborative, multi-year, inclusive process engaging close to 700 individuals, this new narrative moves the vital work of connecting people with the outdoors from a 'nice to have' to an absolute necessity. Using this narrative as a tool, we can lift up and bring new resources to your work. This narrative is not owned by any one organization–it is the story of us.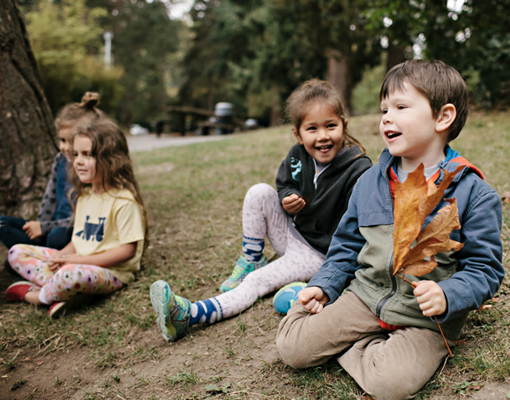 A collaborative, inclusive process…
responses to a national survey
interviews with funders, nonprofit and network leaders, and researchers
stakeholders engaged via listening sessions and webinars
interviews with funders and policymakers representing allied sectors including health, education, environment, and children & youth

Here is what we discovered…
When we express the benefits of time spent outdoors as a basic human right⏤one that everyone deserves the opportunity to experience—that opens the door for new awareness and action.

When people have meaningful experiences outdoors their quality of life, health and social wellbeing improve, and in turn their communities become stronger and more sustainable. Everyone deserves the opportunity to enjoy time outdoors, because when people connect with nature we all benefit.
Rethink Outside photos courtesy of Big City Mountaineers, Children & Nature Network, Education Outside, Life Lab, Lincoln Park Zoo, NatureBridge, National Park Service, National Park Trust, Ocean Discovery Institute, Pie Ranch, Tiny Trees, and YES. Website by Weirdesign.com.

© 2020 Blue Sky Funders Forum. All rights reserved.