The following story is written by Ailish Breen, founder of the organisation Queer Out Here, which works to connect LGBTQIA+ people with the outdoors in the United Kingdom. Ailish was a featured speaker in a 2022 Rethink Outside™ webinar highlighting Pride in the Outdoors. Access it here.
As a queer person, my relationship with myself is always growing and changing. There is so much to understand and still so much to pull into the light that I've unknowingly pushed down over the years in order to better feel like I fit in. Sometimes I feel sad that I didn't get to be my complete self from an early age because we just didn't have the language to talk to children about gender identity and queerness when I was growing up.
But then I remember the moments I had as a child when I was completely free to be who I was – and these are usually memories of playing outside.
The outdoors was where I felt, as a child, that I could most be myself. It was as though there were fewer expectations and restrictions at play, even down to what I was allowed to wear and how I could behave. I remember the feeling of being outdoors as one that was always exciting and freeing. Even when I was being reluctantly dragged on a walk with my parents! This feeling remains as an adult, and going for a walk outside is still my favorite way to escape and feel better about life.

In 2020, whilst working on LGBT policy in the UK Government, I started to wonder what I could do for my community that was more immediate and tangible than the debates I was getting tied up in at work. I knew it had to be something that improved well-being and offered a place of joy and fun for queer people, and so the idea for Queer Out Here was born. We hosted our first walk in the Peak District with around 12 people on a wet and windy January day. Gradually, the word spread around our local area and more people began to come along.
Queer Out Here provides a space for queer people to connect with each other and with nature in a joyful and healing way. We organize regular hikes in the North of England currently -now in groups of between 25 and 50 people. We're hoping to spread across the rest of the UK in the future!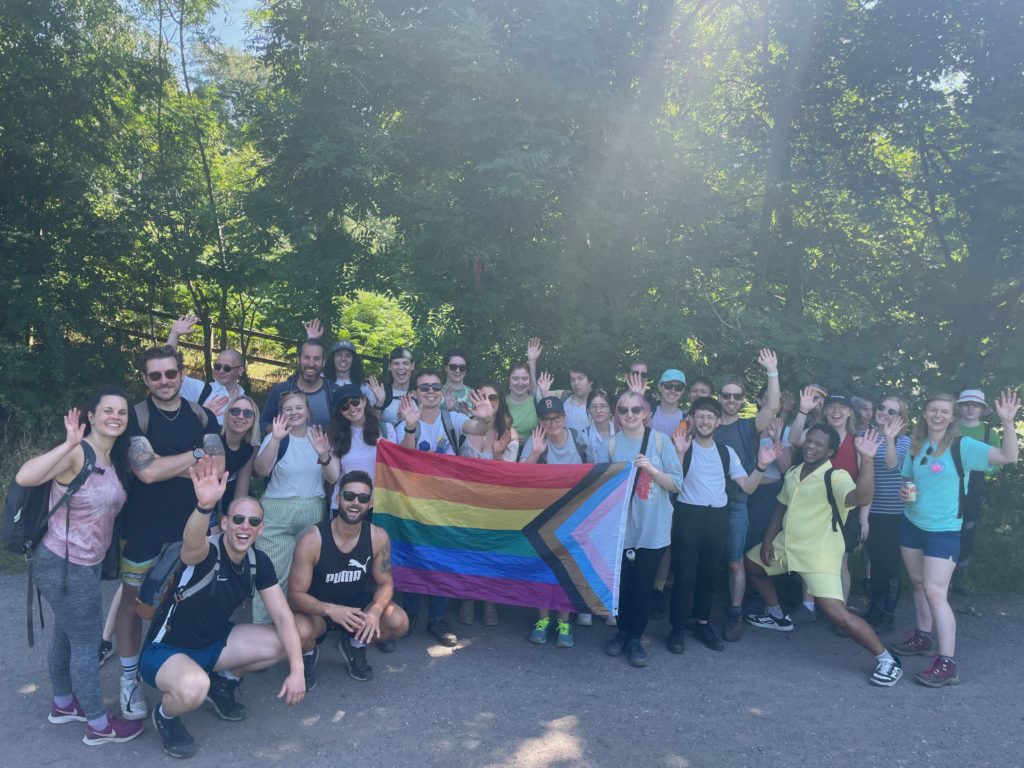 We go walking together because being outside helps us to reconnect with our bodies and our community. Our big group walks are a fun and easygoing way to meet new queer friends who may have similar interests. And the nature of a long walk means we have plenty of chances to chat with different people and mingle with different groups. Lots of people come along to our walks on their own, which means that there is a lot of potential for new friendships to be struck up by the end of the hike.
In the LGBTQIA2S+ community, many of us have at some point felt like we don't belong. Whether because we grew up in a small rural village, we have family that doesn't accept us, or simply because society still expects most people to be heterosexual l and cisgender – at some point we have all felt different. So having friends and community around us who understand our experiences is extremely validating and important.
Being out in nature kind of gives us that same feeling as well: the feeling of being accepted just as you are. Getting outside connects us to ourselves, to each other and to the beautiful world around us, reminding us that we are part of a much bigger picture than our own small existence. I find that comforting – and at the moment that comfort feels really necessary! On a personal level, I need to remember that my journey of exploring my queerness and my identity might just be easier if I choose to go for a walk outside and see what happens. I'd encourage anybody who is feeling like they need to get in touch with themselves to try the same. 🙂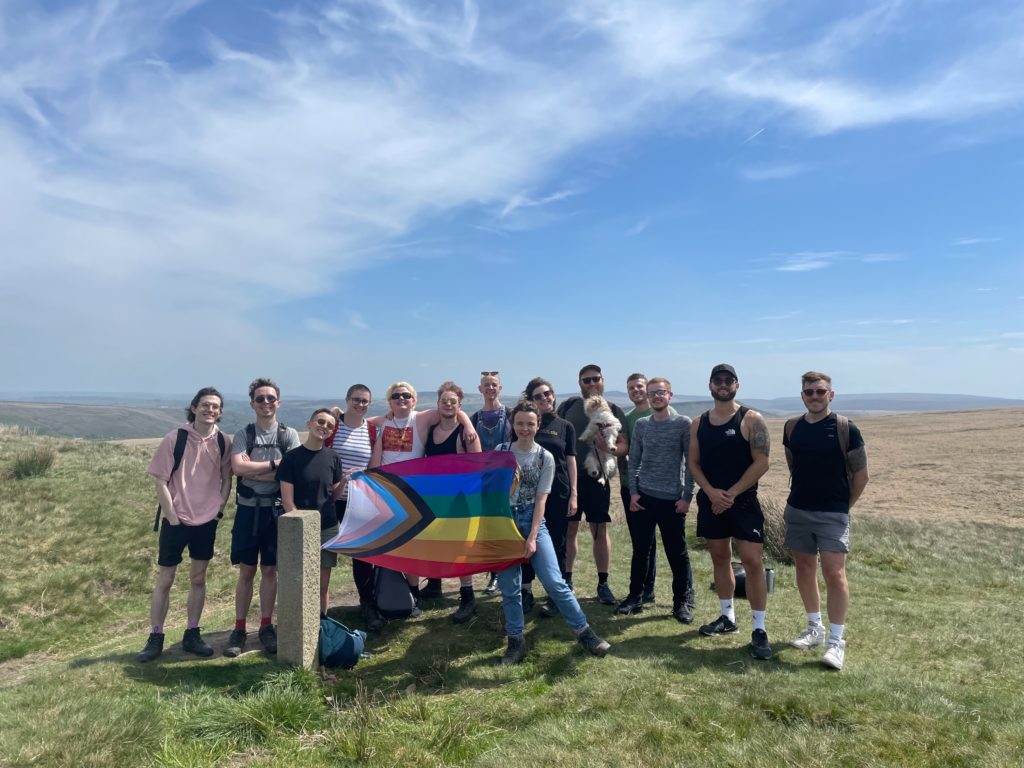 ---
Ailish is a consultant, coach and trainer with expertise in building inclusion and equity for the LGBTQIA+ community, particularly trans and non-binary people. Their work focuses on ways to uplift and empower the queer community – and on inspiring others to do the same. They're originally from North Yorkshire and now live in the Peak District, UK.