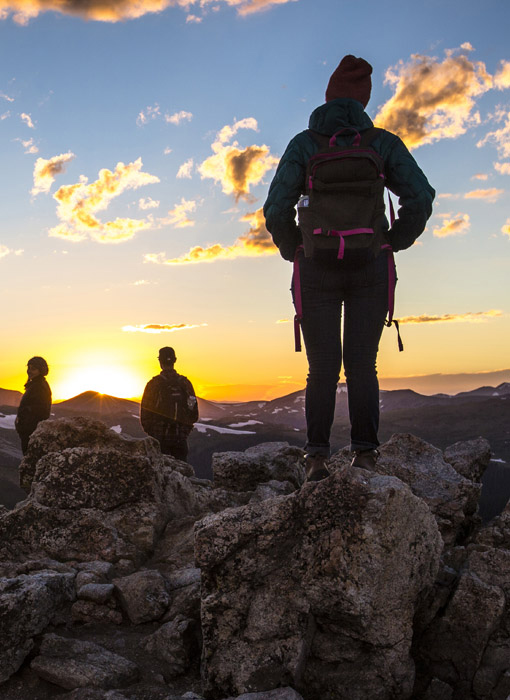 "In creating Rethink Outside, the goal was to develop an energetic campaign statement that appeals to a broader base of constituents—beyond environmental groups while representing a call to action. The invitation to 'rethink' brings more individuals to see themselves in the shared narrative from their unique perspective. The choice to use 'outside' aims to limit the perception of nature as an elite privilege, and for its range of associations from the outdoors to concepts like 'think outside the box.'"

– David Placek, Founder, Lexicon Branding
Rethink Outside: Let's tell a new story.
Rethink Outside is a call to action for all who believe that everyone deserves the opportunity to enjoy time outdoors, because when people connect with nature we all benefit. Together, we can unify and amplify the growing movement to lift up the benefits of time spent outdoors as a basic human right. We seek to challenge and change the prevailing public narratives around time spent in nature.
For far too long, time in nature has been viewed as a 'nice to have,' and not a dominant societal need or national priority. Rethink Outside knows we must change that narrative in order to bring the well-documented benefits of connections to the outdoors to everyone, regardless of geographic location, race, or economic status.
Coordinated by Blue Sky Funders Forum and informed by the voices of hundreds of stakeholders and allies, the new shared narrative leverages and shares communications research, tools, and strategies to tell a new story and engage new partners to bring the promise of healthy communities to all. Together, we aspire to create a future where everyone has positive experiences outdoors and shares the joy, health, growth, and sense of community that come with it.
Rethink Outside photos courtesy of Big City Mountaineers, Children & Nature Network, Education Outside, Life Lab, Lincoln Park Zoo, NatureBridge, National Park Service, National Park Trust, Ocean Discovery Institute, Pie Ranch, Tiny Trees, and YES. Website by Weirdesign.com.