The Right to Eat Brussels Sprouts Early and Often
"It's embarrassing to admit it, but I was in my twenties before I tasted my first Brussels sprouts. They are amazing!" says Francisco Estrada. "For that exposure, I credit Life Lab." Estrada works at Pajaro Valley Community Health Trust, an organization dedicated to improving health and quality of life in the northern California agricultural community. That includes supporting the work of Life Lab.
A 40-year-old nonprofit in Santa Cruz County, Life Lab engages around 4,000 students annually in garden-based education programs at seven partner elementary schools in the Pajaro Valley Unified School District. Life Lab hopes to eventually serve all the local students, using gardens to pass on a love of healthy foods, a connection with nature, social emotional support, and a robust academic curriculum including science, math, language arts, and history.
"What Life Lab is doing is remarkable," says Estrada. "Helping kids learn what they like, what they don't like, reexamining their relationship to food and health, showing them how to grow things from gardens to table—they are attacking such a complex problem."
Building Connections that Improve Quality of Life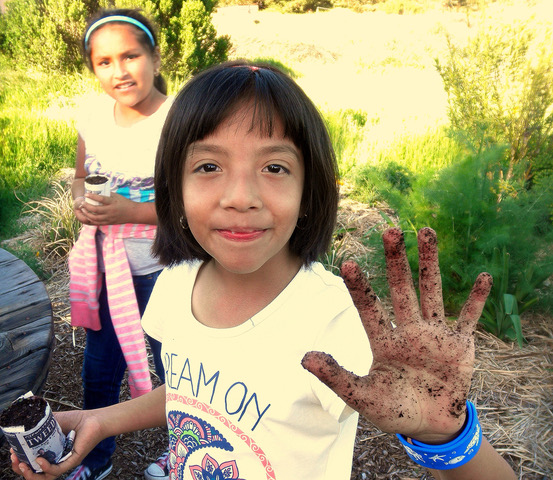 Kindergarten teacher Margaret Rosa of Amesti Elementary School appreciates the opportunities Life Lab's partner schools program offers her students. The kids find solace in the outdoors and feel supported by Life Lab staff. Rosa also appreciates how the garden has changed the culture of the whole school. With many adults involved in creating and sustaining the garden, children feel more supported and loved, she says.
As someone who grew up in the community, Estrada knows the health implications of Life Lab's work first-hand. The Pajaro Valley generates nearly a billion dollars in produce sales thanks to the labor of its residents, and yet 95 percent of the students at Life Lab's seven partner schools are eligible for Federal free and reduced lunch programs, a sign of wide-spread financial struggles. "Immigrant families trying to build a better life for their families can't afford the fruit they are picking," he says.
Estrada remembers all the hard choices his own family had to make, and those challenges continue in the community today. A 2019 community assessment noted that 61 percent of residents have to spend more than 30 percent of their income on housing. They may have to choose between going to the doctor or buying food, making the car payment, or buying school clothes for the kids. Food becomes one area where families compromise, not fully realizing the health implications. "Fast food becomes a nice option," says Estrada. "Buying cheap food in bulk is easy—24 packs of coke, the party size bag of Doritos—but it starts you on a bad path. I still have bad habits because of what we ate."
As someone diagnosed with type-1 diabetes in his early 20s, Estrada wishes he had been exposed to more of what Life Lab has to offer when he was younger. As he struggled to manage a new and challenging health reality, he was angry and ashamed of his eating habits and wondered, "Why wasn't anyone there to guide me?"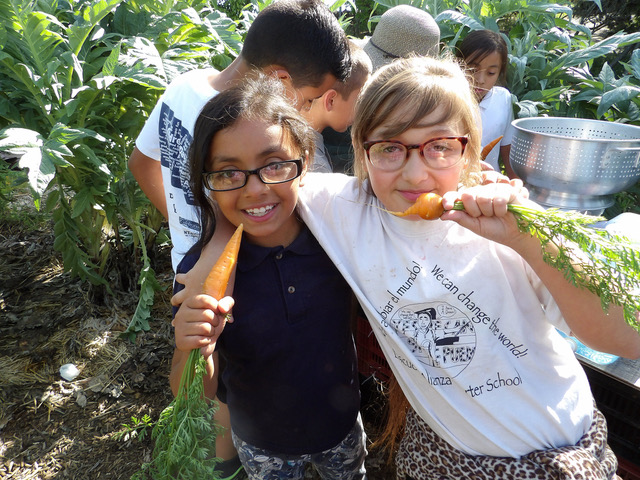 An Opportunity that Benefits Everyone
That's why Don Burgett and Judit Camacho, co-executive directors of Life Lab, want to expand programs to more young students. That will take additional community and school district funding. Fortunately, they see increasing interest in such investments in a community which values its children deeply.
In addition to increasing opportunities for learning, health and environmental literacy in its local community, Life Lab is a national leader in the garden-based education movement. Life Lab offers workshops, curriculum, and consulting to thousands of educators and schools across the country to help them engage students in garden classrooms. In recent years teachers participating in Life Lab trainings across the U.S. report serving more than 500,000 students annually.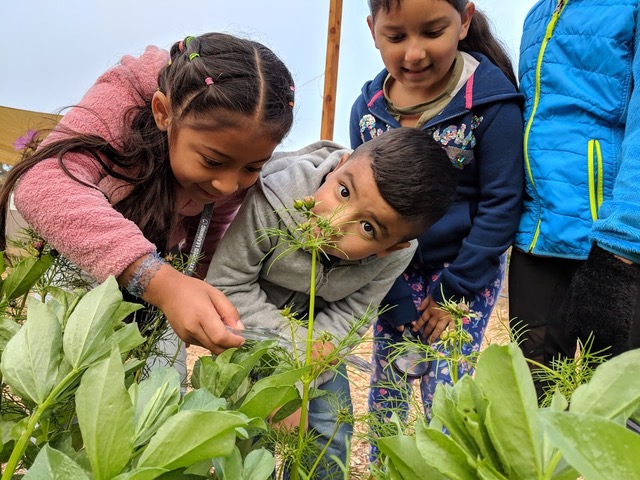 In 2013, Life Lab co-founded the national School Garden Support Organization Network, a learning community of school garden support professionals that now connects over 800 organizations. In addition to knowledge-sharing, a network of that size is also well-positioned for coordinated policy work, a new goal for the future.
Regardless of whether they are working locally or nationally, with kids or on policy, Life Lab is driven by the belief that all kids deserve these opportunities. Health is not a privilege, it's a basic human right. "A community is only as healthy as its most unhealthy resident," says Estrada. "If we want to do better as a community, we have to work as a community, and if one kid out of six or seven learns to love Brussels sprouts as a lifelong habit, that's a win for everyone."
The Right to Eat Brussels Sprouts Early and Often | Life Lab