Kenilworth Aquatic Gardens Strengthens its Community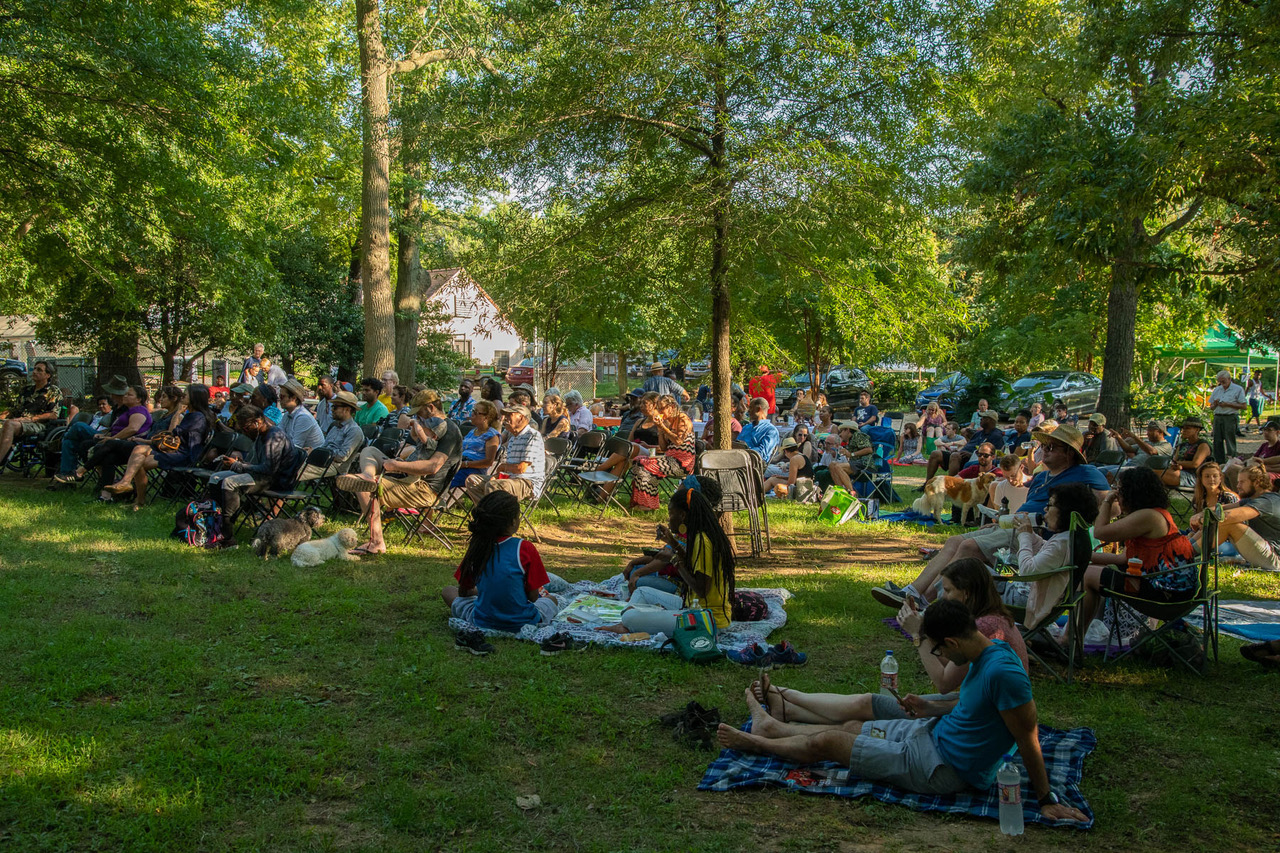 As the park ranger approached, the girls' eyes lit up and the more he spoke, the more excited they got. It was nearly 40 years ago when Zandra Chestnut stood in Kenilworth Park and Aquatic Gardens in Washington D.C. with her daughter's Girl Scout troop ready for a tour at this National Park. While his park ranger hat and uniform were nice, the girls were more inspired by the man himself. "The children saw a park ranger who was of their community, who looked like them, who had a job doing what he loved to do," says Chestnut. He'd grown up with her husband near the park, right there in Ward 7, a predominantly African American community where many residents live at or below the poverty line.
Created by a Civil War veteran who lost his arm in the war, Kenilworth Aquatic Gardens has long been a place of healing, hope, and transformation. Recognizing its importance in the community, Friends of Kenilworth Aquatic Gardens formed in 2001 to help maintain it in cooperation with the National Park Service. Today, the park's 35 ponds, seasonal water lilies and plate-sized lotuses, dragonflies, butterflies, and birds, tidal marshes, walking and biking paths, festivals, summer camps, and photography and art programs attract a wide variety of people from all over the world. It's also a neighborhood green space for people like Chestnut who call Ward 7 home.
Increasing Connections
When Chestnut's six children were younger, the family spent a lot of time in the outdoors near their home, scouting, and camping. Not only was it economical, but it gave them a sense of connection to the world around them. After many years as a federal employee, when she retired and began to volunteer, Chestnut naturally gravitated to nearby green spaces. She felt grateful for their role in her life and the way they contributed to her family's well being. Chestnut felt honored when asked to join the board of the Kenilworth Aquatic Gardens in 2015. Today she serves as the board's chair.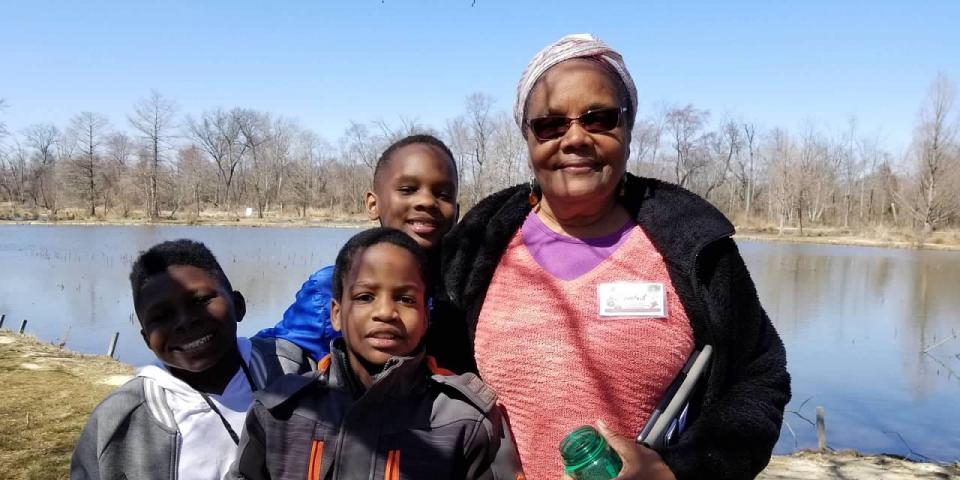 In that role, Chestnut works to find more people from her community who can both benefit from the park and help spread the word about what it has to offer. The Friends of Kenilworth  Aquatic Gardens works with the National Park Service to ensure programming is accessible to neighbors, including transportation and food as a part of their programs. "We also hire adults from the community to help with summer camp and event outreach, as well as planning and leading activities in the park," says Executive Director Tina O'Connell.
Even so, it can be difficult to reach as many people as they'd like. "When cultural habits pull people indoors, trying to bring people outdoors becomes a challenge," says Chestnut. "But I'm up for it."
Offering Renewal
Chestnut continues to find inspiration, connection, and hope when she spends time in the park. As part of her volunteerism and for personal fulfillment, she now shares her love and talent for photography, something she put aside when she was working full time because it was too time-consuming and expensive. She's currently preparing a photo that one young man took in the park as a present for him. "He has a terrific eye," she says. He's recently been diagnosed with leukemia and is undergoing treatment. She hopes the photo will give him strength and remind him and his family that the park and the community are there to support him.
The park does the same for Chestnut. After a recent painting class, she describes how she felt: "I had this aura, the weather was great, the instructor was awesome." That's when she came home and got the unexpected news that her son in law had passed away. "I can't imagine what state of mind I would have been in if I had not had that time to focus on art before the week of the funeral," she says.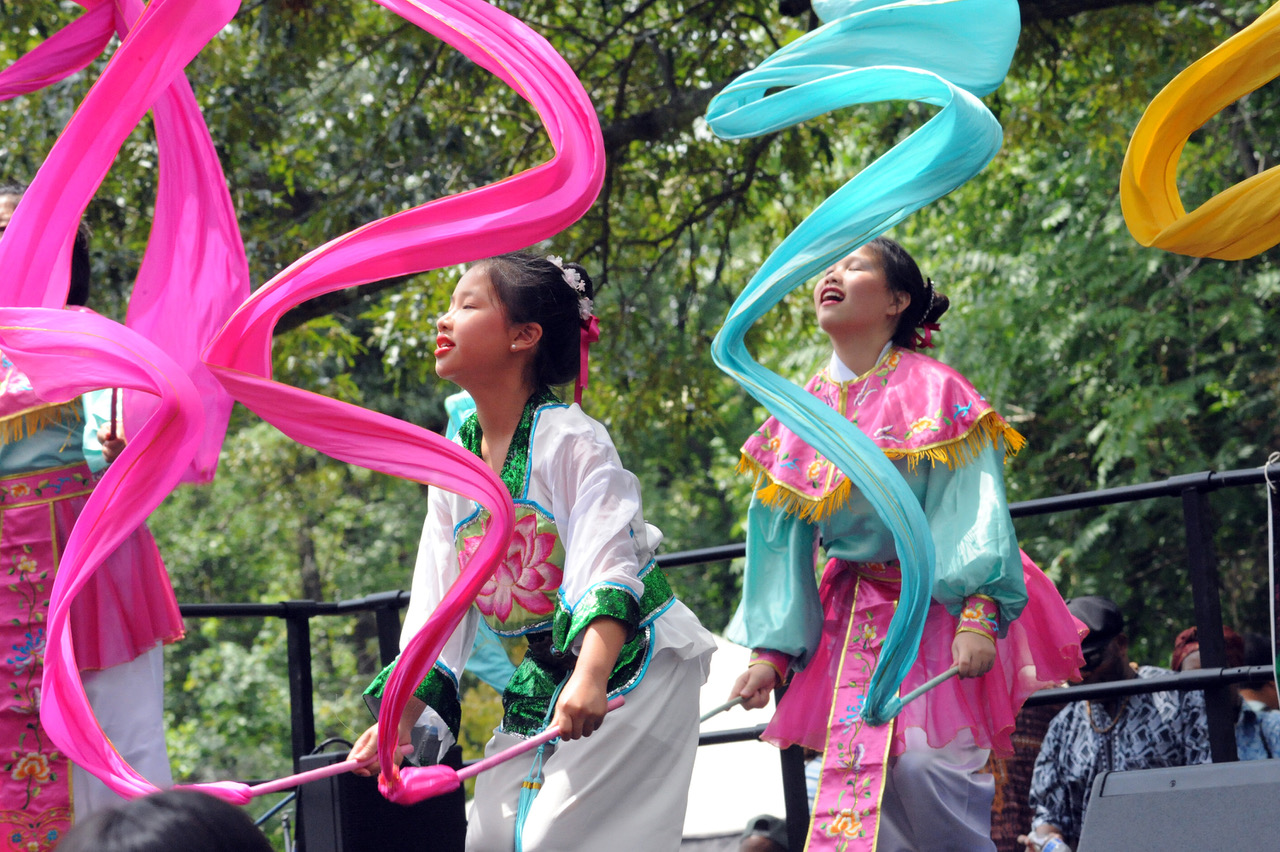 She also sees the park offering hope and healing on a much larger scale. During the annual mid-July Lotus and Water Lily Festival, Chestnut sat with two young girls making paper blossoms. It impressed her that the four and six-year-old already knew what they wanted to do when they grew up. "These young people, the weight on their shoulders, they are not backing down," she says.
At a time when Ward 7 is undergoing many changes, including significant redevelopment that will impact public housing and increase the number of seniors in the community, Chestnut appreciates all the activities in the park that connect people. She sees the park bringing people together, young, old and everyone in between, and helping everyone feel better prepared to meet the future.
Kenilworth Aquatic Gardens Strengthens its Community | Kenilworth Aquatic Gardens