Growing Healthy Communities in School Gardens During COVID-19
Drew Cone saw the potential of school gardens when visiting his peers in Springdale Public Schools in Arkansas.
As the Activities Administrator for the neighboring school district in Van Buren, Drew coordinates health and wellness initiatives to build a school-wide culture of health. He and his teammates were visiting Springdale to look at trails, but it was the sight of students engaged in hands-on learning in the garden that made a lasting impression.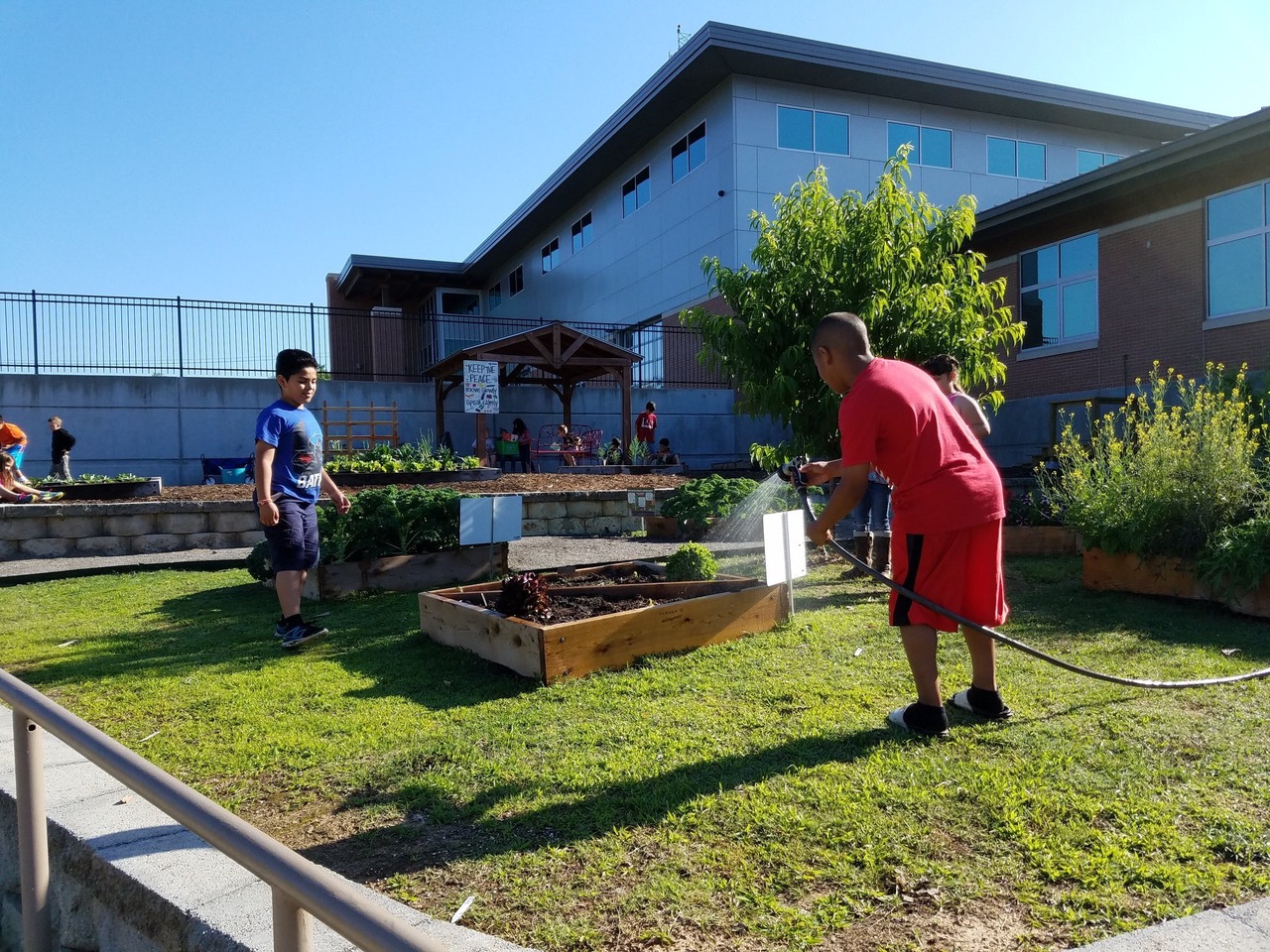 "We need outdoor space for our students in Van Buren," Drew thought. He realized that school gardens can answer more than the basic questions: what is healthy food, where does it come from, who makes it, how does it taste. School gardens are restorative spaces for social learning. They encourage kids to reflect and explore emotions. They also help educators bring academic ideas to life with a shared necessity in life: food.
Drew connected with Mary Miller, the School Health Coordinator, who told him about Springdale's partnership with FoodCorps, a national nonprofit that connects kids with healthy food in schools. He reached out to inquire.
Building Community in School Gardens
"FoodCorps wanted to know that we were serious," says Drew. He and his colleagues dove into the planning, with the district's superintendent attending meetings from the start. The partnership took off.
Neighborhood businesses granted funds to build and expand the garden. Area farms shared soil and expertise. The local nursery donated plants. FoodCorps trained AmeriCorps service members to lead garden lessons with students, and families offered their time to water, weed, and harvest the plants. With the collective investment, the garden thrived. In 2018 and 2019, the Arkansas Department of Agriculture named two of Van Buren's green spaces the Garden of the Year, which brought more funding to help expand the gardens to include greenhouses, compost bins, chickens, storage sheds, and more raised beds.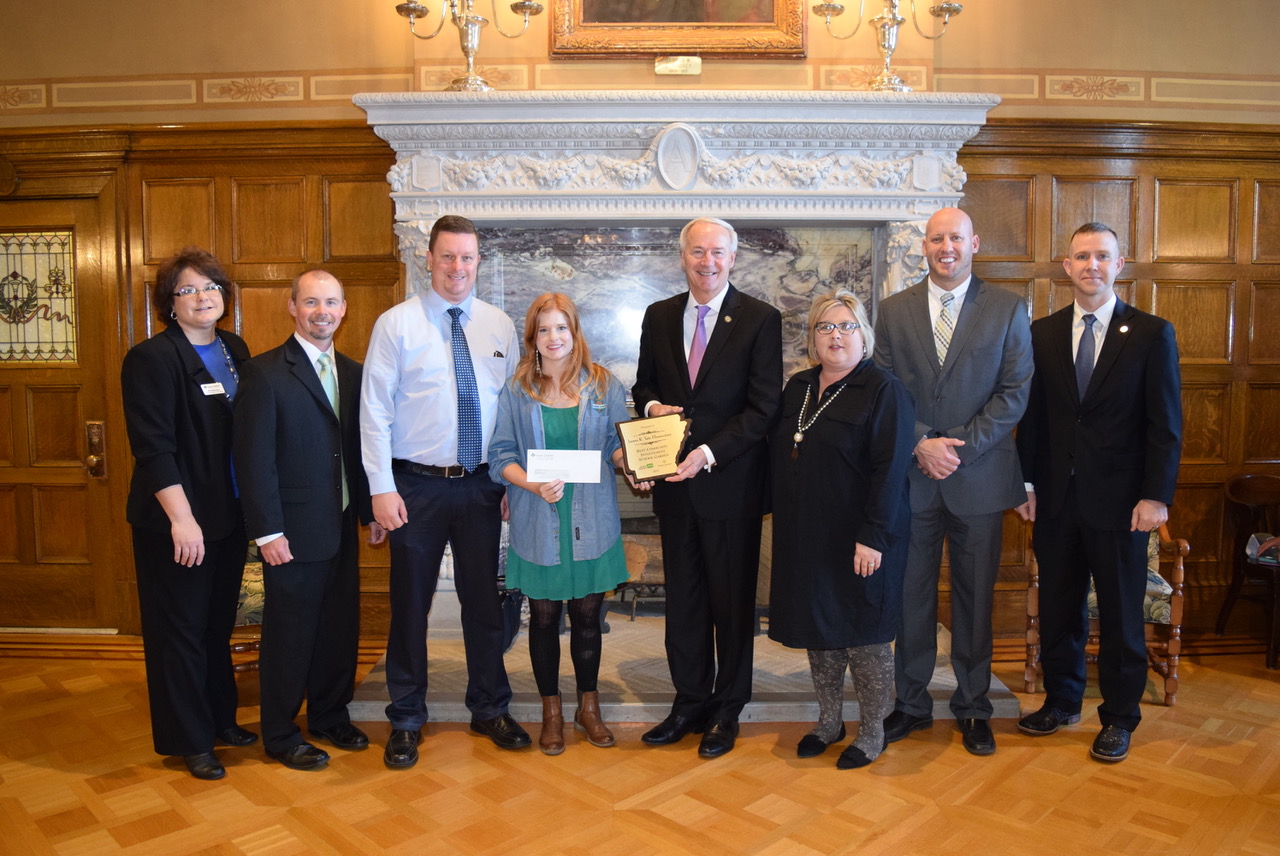 "Our school garden has become a community cornerstone. The education that it has provided for kids and families has grown into more than we could have ever imagined," says Drew. "Then came the pandemic."
Finding New Purpose During the Pandemic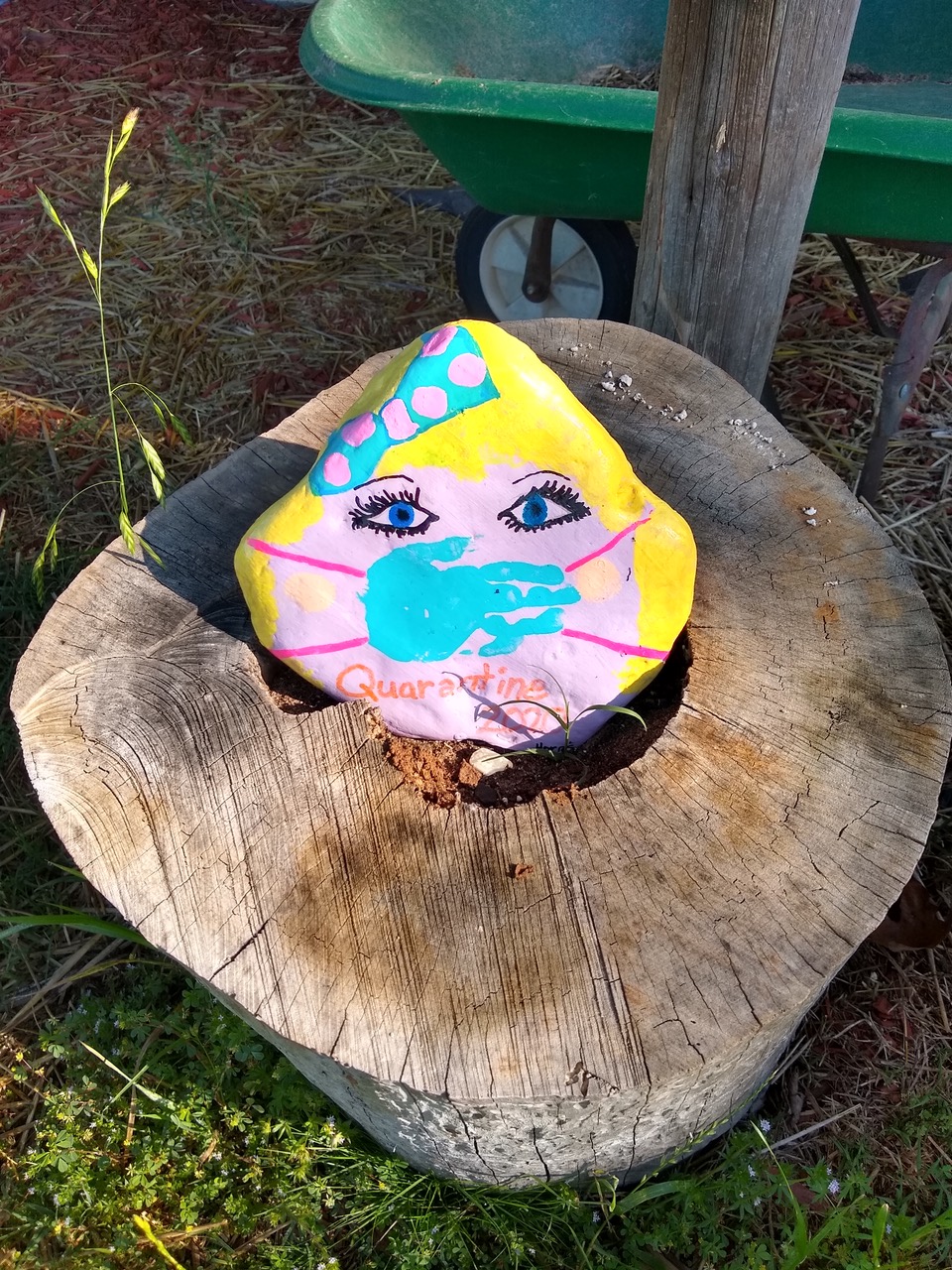 With schools closed and orders to shelter in place, COVID-19 shuttered gardens and altered meal service in cafeterias—a critical safety net for those who depend on school meals for nourishment. School nutrition professionals quickly launched emergency meal distribution programs to connect kids and families with their next meal. Naturally as part of this heroic effort, school gardens and food educators took on a new essential role: helping feed the community.
In Van Buren, school leaders approved access for FoodCorps to maintain the spaces. FoodCorps service members harvested fruits and vegetables to supplement daily emergency meals with fresh produce distributed to 1,600 students and their families. Ten miles to the north, in Cedarville, FoodCorps Service Member Tara McDaniel and her site supervisor, Jennifer Nolan, took a different approach with the emergency role of their school garden. They created a schedule for families to safely access the garden and harvest fresh produce even while schools were closed.
"School gardens have been a great symbol of resilience for communities during this uncertain time," says Tara. "Giving students and their families an opportunity to come into the garden and harvest something for dinner reminds them that the school, their teachers, and their friends are still around; we're all just connecting in a different way than before."
Personal Growth and Healing in School Gardens
As an alumna of Cedarville Elementary School, Tara has found new meaning in her AmeriCorps service as the public health and economic crisis of COVID-19 hit her hometown.
She has helped connect families with SNAP applications as they pick up their emergency meals. She has adapted hands-on garden lessons to support kids with remote learning at home. She even coordinated with the high school's shop class instructor to build a tiny pantry. Once completed, the tiny pantry will be located in the school garden for extra garden produce and donated non-perishables that will be free to those who need them.
"I thought that I would be reaching different goals at this point in my service year. Instead, I'm reaching goals that I didn't expect to have," says Tara. She recognizes that social isolation and a disrupted school routine has created new challenges for kids and educators in the upcoming school year.
"We [at the school] know that our students are probably full of mixed emotions. They're trying to understand what is going on just like us," says Tara. "The Open Garden Project gives them a chance to come out and see something familiar to them. Connecting with their community through the school garden is a message that, despite things looking different in our daily lives, we can still keep growing."
Growing Healthy Communities in School Gardens During COVID-19 | FoodCorps