Girls Find Their Inner Strength in the Outdoors
Something personal had been weighing on Mai Da Silva's mind the summer before her freshman year in high school. She thought about that burden as she balanced on the side of a California mountain, yelled about it into the wind, and launched herself into the air. It was Mai's first-time rock climbing and belaying, and she felt weightless. It was also her first outing with GirlVentures, a nonprofit dedicated to inspiring girls and gender non-conforming youth to lead through outdoor adventure, inner discovery, and collective action.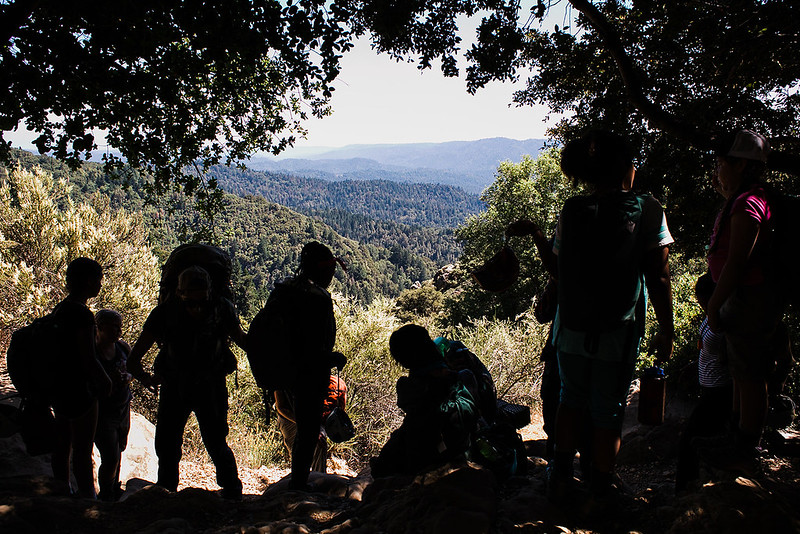 With moments like this, Oakland-based GirlVentures helps girls like Mai discover their inner strengths and realize they can do most anything they set their minds too. The organization's programming includes lessons in trust, teamwork, conflict resolution and other activities to help girls build their stamina and grow their friendships in the outdoors, increasing their sense of well-being, and providing respite from the stress and pressures of screens and modern life.
"We use outdoor immersion as a catalyst to build leadership," says GirlVentures Executive Director Emily Teitsworth. "Confidence, resilience, and healthy risk-taking are often seen as soft skills, but they are critical to career, school and life success." During their time in the outdoors, girls also begin to see their roles within a larger story, as environmental stewards.
Building Confidence
In Mai's case, before she set out on her adventure, she couldn't picture what the experience would be like beyond a typical sleep-away camp, and she was nervous about meeting new people. What she got was a challenging backcountry expedition with intense hiking and rock climbing along with a stronger sense of self and a support network that wouldn't let her down. "I realized that pushing my body to its limits was good for me," she says.
After conquering belaying, Mai felt exhilarated. "You're letting go of something bad and doing something scary for the very first time—it was definitely a fun experience," she says.
More than just fun, it challenged her to go deeper in her friendships. Her GirlVentures experience better prepared her for an upcoming change when she would be transitioning from a small middle school with friends she had known since kindergarten to a high school twice the size where she knew only one person. "It gave me hope," she says. "It also helped me to talk under the surface of things with other people who may be having the same experience I am."
Creating Pathways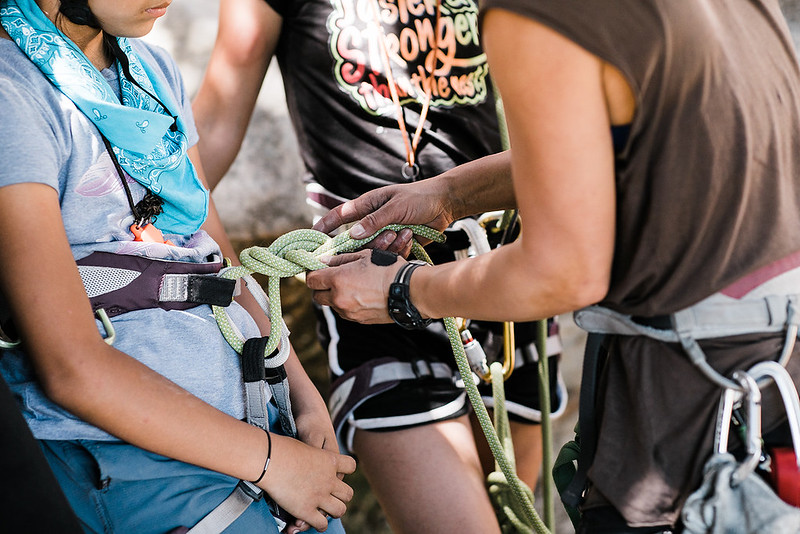 GirlVentures believes everyone should have safe, welcoming experiences outside, so they work to remove barriers including the cost of travel and equipment, a lack of familiarity with wilderness areas, or little experience in the outdoors. By doing so, the girls access a whole new world of being challenged, forming bonds, and gaining safety nets with a wide variety of new friends. It's exactly the kind of experience that helps girls and teens grow into confident young leaders.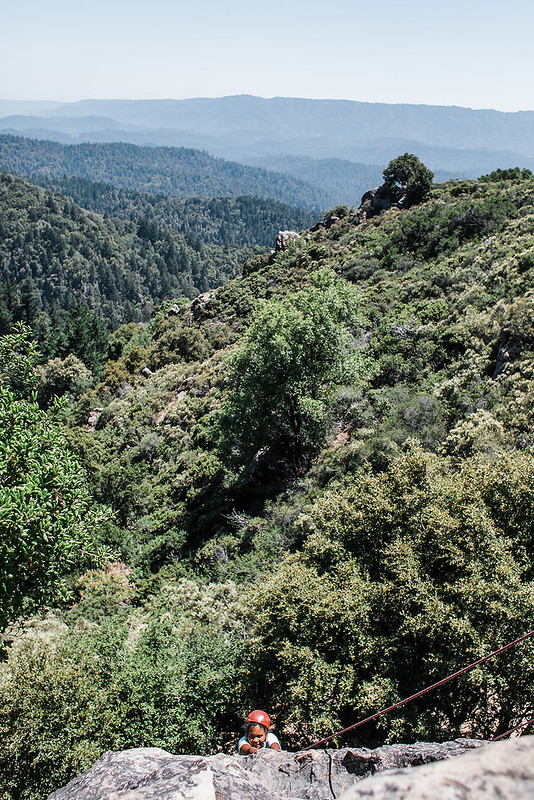 "A lot of programs like this are full-pay and cater to a more affluent demographic," says Teitsworth. "On the other end of the spectrum are free or low-cost programs that often focus on workforce development or trail maintenance and are more about career development and hard labor." GirlVentures, on the other hand, offers an accessible program that serves diverse groups of young people who learn together in ways they wouldn't in their daily life. Programs are designed to be age-appropriate and to build on each other, with after school programs and mentorship leading to camping, rock climbing, and kayaking, and offering older girls the opportunity to participate in two-week instructor training trips in the High Sierra.
After her outdoor adventures, Mai went on to join the Youth Advisory Board at GirlVentures. In that role, she and other young people in high school are assigned a mentor and then meet monthly to offer input on GirlVentures' work, learn more about themselves and their community, and explore potential career options.
While she still doesn't know what she might want to do for future employment, Mai's learning about possibilities from her mentor, Danisha Lomax, a Vice President at global marketing agency Digitas. "Danisha is such a strong woman and I want to be like her," she says.
On one of the group's outings, Mai got to see where Danisha worked. Seeing her office inspired Mai and changed her conception of what her future could hold. "It was a really pretty place, and calming," she says. It made her think, "Wow this is what working can look like."
Thanks to GirlVentures, as Mai continues her journey toward her future, she's now armed with more vision, leadership, and connections than when she started. She also has some practice in being courageous and leaping into the unknown.
Photos by Eileen Roche (http://eileen-roche.com)
Girls Find Their Inner Strength in the Outdoors | GirlVentures