Creating a World Where More People See Themselves as Scientists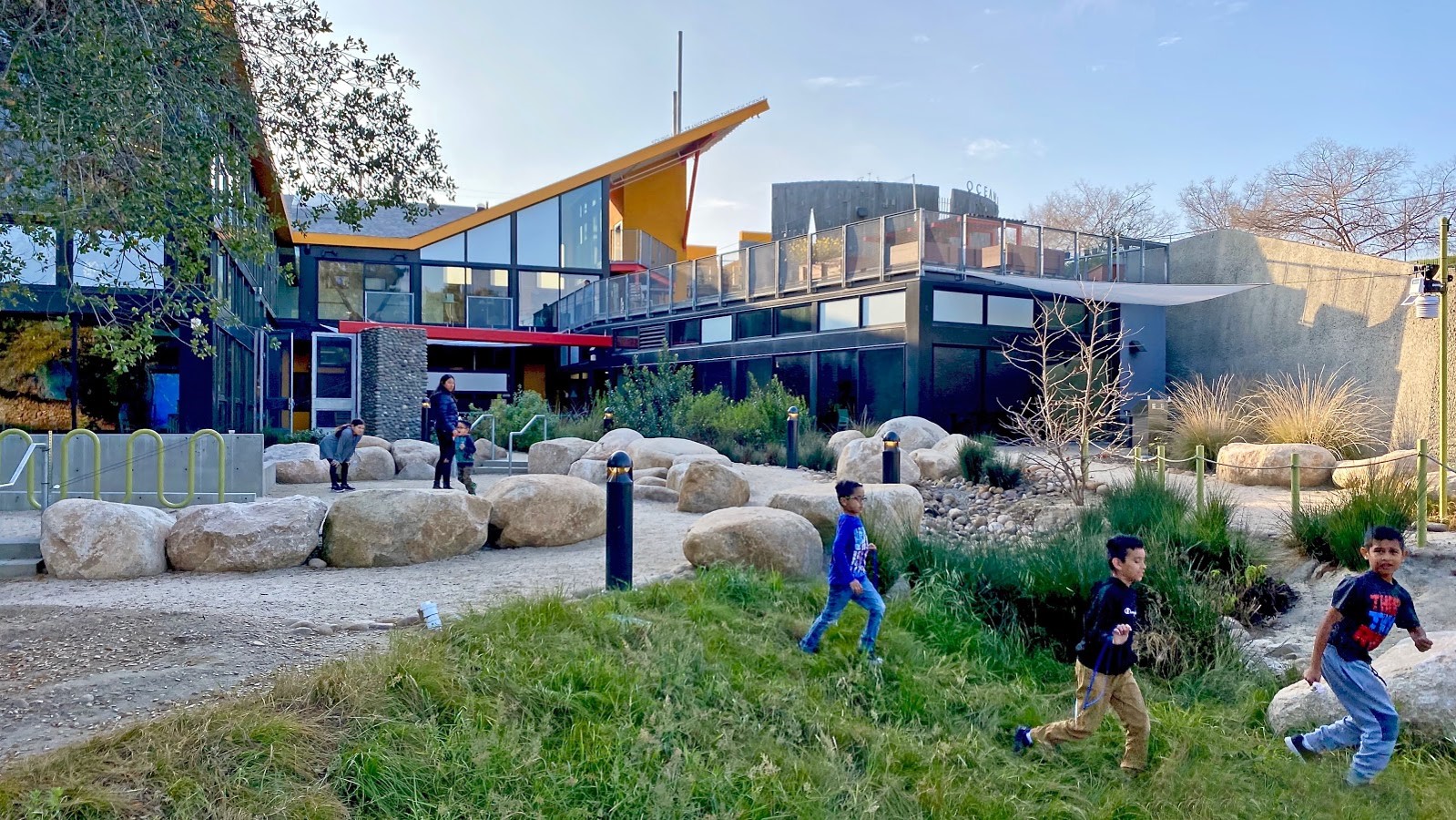 At 14 years old, Carla Camacho thought she was just signing up for a fun beach trip in Baja California. She didn't know the experience would change the trajectory of her life. Today, because of that first outing with Ocean Discovery Institute, she now works to increase the number of science and conservation leaders in her community.
Located in Camacho's hometown of City Heights, Ocean Discovery Institute offers science and mentoring opportunities for students from first grade through high school into college and into careers. Some of its programs happen in schools. Others take place in the field, during field trips, after school at the Living Lab and on more extended summer trips. The organization is growing from serving 4,500 students, to serving all 10,000 young people under the age of 18 in the community.
The organization's state-of-the-art 12,000-square-foot Living Lab, created in partnership with the San Diego Unified School District, helps make this goal possible. Designed with broad community input and expert advisors, the space connects the indoors with the outdoors and operates on the premise, "If I know how the world works, I can make a difference." Features include two premier science labs, a scientist-in-residence studio, connections to adjacent Manzanita Canyon, technology that visibly monitors nearby coastlines, and a living roof garden and kitchen focused on the science of health.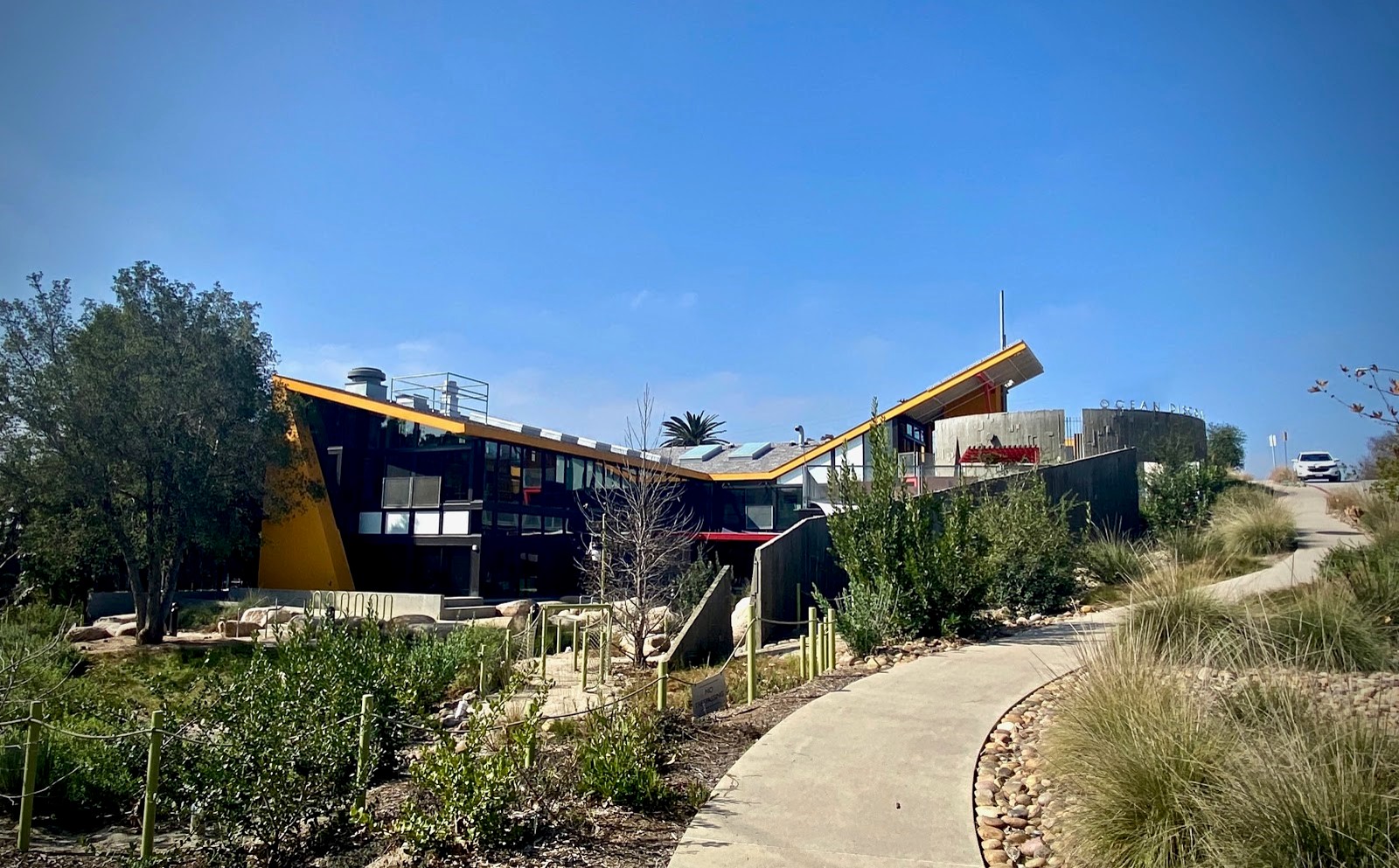 Making Connections to Improve Quality of Life
Ocean Discovery Institute's programming changes the way students see and interact with their community. They study how trash and debris move up the nearby canyon and explore how to stop plastics from moving into the ocean. They look at fish along the coast and see how the plastics move along the watershed. They engage in community cleanups to help improve the overall health of the ecosystem. The in-school curriculum, created in partnership with climate scientists, helps students understand the impact of climate change and how they can make a difference in their everyday life. At the same time, the curriculum opens new paths of opportunity that weren't there before.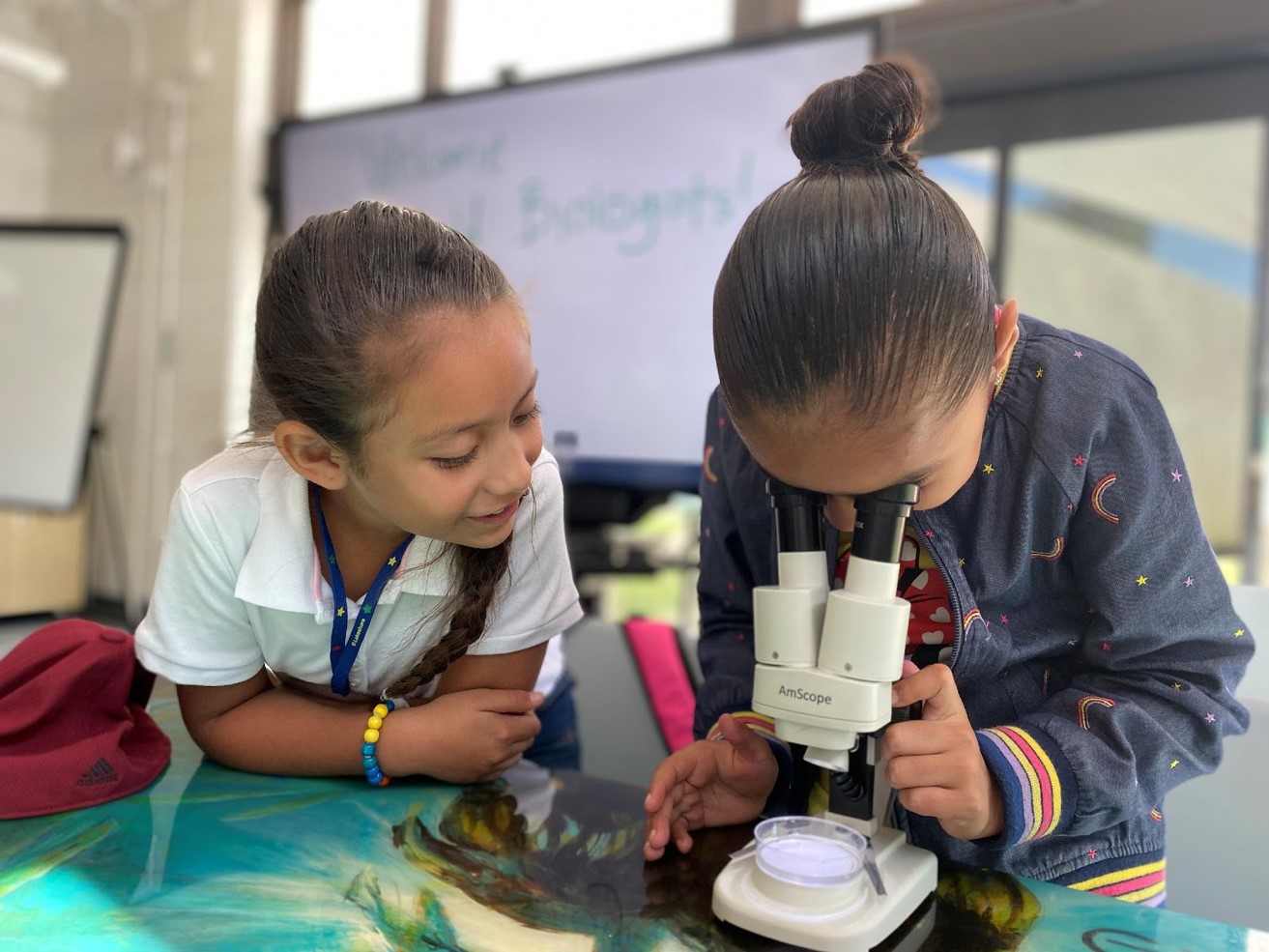 For Anai Novoa, the Ocean Discovery Institute can't grow fast enough. Like Camacho, she was part of the first incoming class to join the program and participate in the Baja trip. "Growing up, most of what I knew about 'being a scientist' came from Bill Nye the Science Guy," she says.
The program opened her eyes to many more possibilities. The experience exposed her to a future area of study she hadn't known existed when she discovered that science has branches such as microbial biology and ecology. She also really enjoyed the field work and the small-scale analysis that they did.
Everyone Deserves the Opportunity to Become an Engaged Steward
City Heights is one of the most diverse communities in the country with many immigrant and refugee families. At the local high school more than 30 languages are spoken. Novoa's mother worked two jobs to keep their family afloat. Camacho and Novoa were both first-generation college students. Both also attribute their current success to their experiences with Ocean Discovery Institute.
But even with the support, it wasn't easy for Novoa to navigate the University of California system. After struggling her first few years, while at the same time being a part of the Ocean Discovery Institute's fellows' program and going back and mentoring other younger students, Novoa decided to set up a peer mentorship system to support others from her community coming up behind her.
Today, after earning her undergraduate degree in biology at UC Santa Barbara and her master's degree in marine science from the University of San Diego, Novoa is working on her PhD at Scripps Institution of Oceanography at UC San Diego. She's investigating how parasites map onto the biogeography of their hosts. "In response to climate change, many species are shifting/extending their geographical ranges and we don't know if species will be bringing their parasites with them and exposing other inhabitants to novel parasite-host interactions," she says.
While adding yet another knowledge layer to people's understanding of the complexity of our world and how to better take care of it, she often thinks about the potential of the untapped talent pool and what they could contribute to the field's problem-solving ability. But first the talent pool needs to believe it's possible. "I was able to picture myself as a scientist," she says. "But not very many people can, if you don't see someone ahead of you pursuing that career."
That's what she finds most powerful about Ocean Discovery Institute's approach and the increasing number of diverse scientists they are adding to the field who can then return and mentor other students. "As a woman of color, I can continue to provide opportunities for students from my community."
Meanwhile, Camacho has started working with NOAA on exploring how to expand the program to other young people across the country. "My story is just one of many," she says. "Now we have these alumni events, and I look around the room and think, 'who would have thought these kids from City Heights that I grew up with through Ocean Discovery, would now be researchers, restoration biologists, city planners'—we continue to grow alongside each other like trees." Together they continue to seed a more diverse, opportunity-rich and healthy world.
Creating a World Where More People See Themselves as Scientists | Ocean Discovery Institute