Breaking Down Barriers
Important things happen when people have meaningful experiences outdoors. In high school, Shealynn "Shea" O'Brien feels welcomed without judgment. "It's nature," she says, "There's a different kind of communication that you can't get anywhere else."
Over the years from grade school to high school, Shea experienced outdoor summer camps and school programs facilitated by Rippleffect, a non-profit youth and community development organization that offers outdoor adventure programming in Portland, Maine.
"When I was younger, I did all the weekly programs, staying at Cow Island," says Shea. "We camped, made smores and learned about teamwork."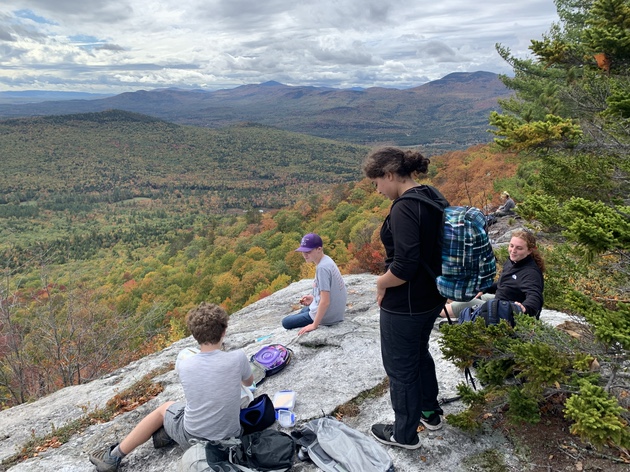 As Shea got older, her experiences deepened. "Now I'm learning how to build a fire, how to understand maps and graphs, navigate through the seas and use a compass," she says.
Nature Meets Online School
Before the pandemic, Rippleffect offered wilderness education on Cow Island, in the waters of Casco Bay, and in the wilderness of New England to support youth development, healthy communities and environmental stewardship. Today, the organization continues with the same focus. But now there's even more urgency and context for why this work is so critical.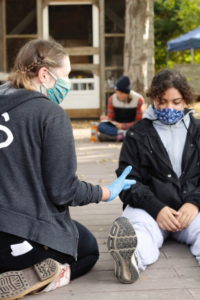 While 2020 has challenged everyone, it's also shown how systemic injustices and barriers get magnified in times of crisis, with the outdoors offering comfort and connection. For example, through a partnership between Rippleffect and Shea's local school district, she spends all day every Wednesday in facilitated outdoor activities at Sail Maine and Ripple Effect Headquarters as part of her remote learning.
"Right now, I'm struggling with motivation for online classwork," she says. "Rippleffect lets me back up a little and see the beauty of everything. I'm also getting out and moving around and coming back with new information."
When interactions have become more distant, and teens especially struggle to feel connected and accepted, Rippleffect and experiences outdoors help students bridge those challenges. "Every time I've been there, I've met this cast of strangers, and in at least two days, our group becomes close," says Shea. "It's so cool to see shy kids or think it will be awkward and then to come together so easily. It's also made me realize that it's important to stay healthy and go out. It's fun. It shouldn't feel like a workout to go outside and have fun."
Unfortunately, safe and equal access to the outdoors isn't available to everyone. Before Rippleffect, Shea didn't have these kinds of experiences. "I'm not the richest," she says. "Having Rippleffect is a good program for kids who can't afford to go camping all the time."
Leaders The World Needs
Rippleffect's programming centers on leadership. Learning wilderness survival skills requires knowledge and practice that builds confidence. Also, to be an effective team, it's essential to be aware of group needs in addition to one's own.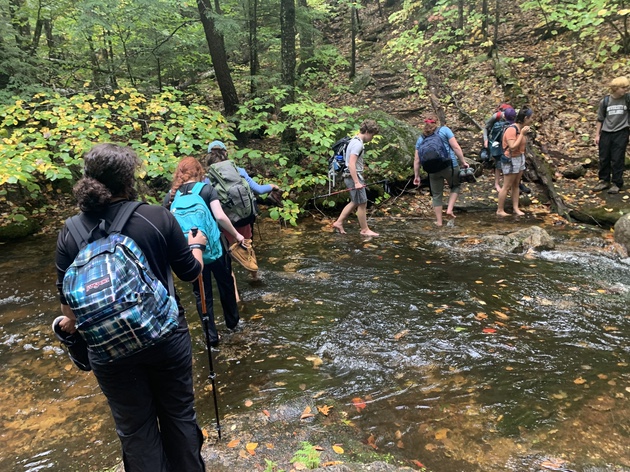 Role models are also important. "I love the people that work there," says Shea. "They always have the same attitude. It's never sarcastic or pretending to be happy. I've seen them interact with each other, the students, people that walk by. They treat everyone the same. It's such a positive environment. It's genuine."
Students in the programs also have time alone and for reflection. "At the start, middle and end of the day, we go off to be with ourselves," says Shea. "During other times, we talk about our days, what went wrong, what went well."
These moments give young people the space and perspective they need to grow. For Shea, that means becoming kinder. "It makes me want to be a better person, not to let ego take over a conversation or how I treat other people."
With these kinds of skills, it's easy to see how students like Shea are becoming equipped to build a better future for themselves and others, with less division and fewer obstacles.
What does Shea see on the horizon? "They said you could work there at age 17," she says. "I was thinking of getting a job at Rippleffect."
"Breaking Down Barriers" | Rippleffect