Students Step Up to Explore and Create Healthier Communities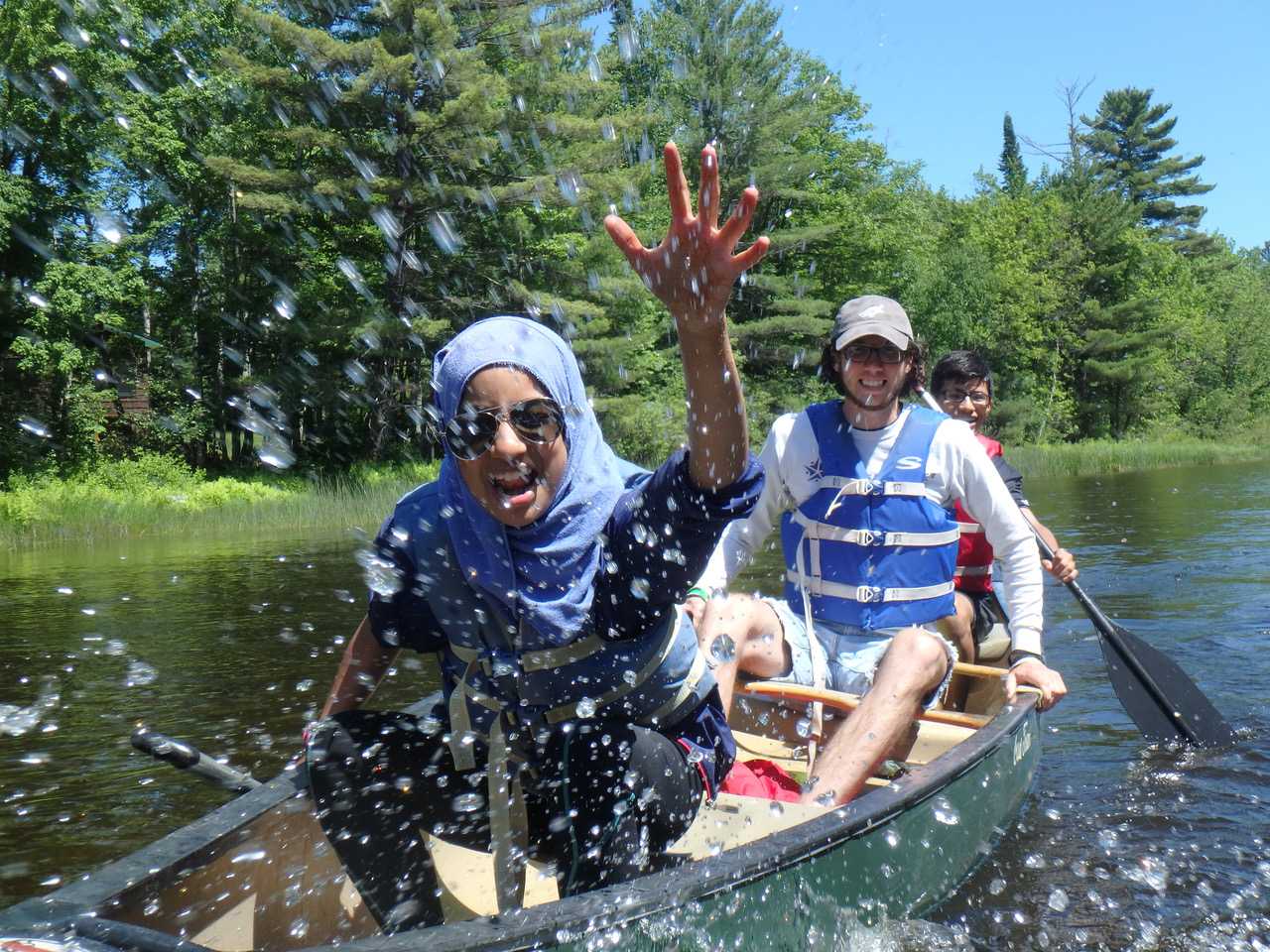 A group of Illinois high schoolers from different schools and neighborhoods are fired up to make change. They even meet up to formally debate. The topic? Environmental justice. Why, they might ask, does one Lake County neighborhood have that particular set of environmental problems? Too often, they realize, it comes down to economics.
It could easily be a disheartening and overwhelming conclusion. What makes it easier to face is what brought them together in the first place: the Center for Conservation Leadership. Friendship and shared experience, an understanding of their place in the larger world, and their commitment to making their communities healthier equips them to face tough environmental realities. It's also why an intimate program has such a large and lasting impact.
A Lake Forest Open Lands Association program, the Center for Conservation Leadership attracts a mix of high school students from varied circumstances and neighborhoods in the Lake County, IL area. Each year, a new set of participants experience a three-week outdoor leadership program in Northern Wisconsin focused on conservation and stewardship. When they return, the students spend the following school year completing a stewardship project in their respective communities.
One former participant, Louis Zavala, is from Waukegan, an industrial suburb of Chicago. He first heard about the program from his biology teacher at Cristo Ray St. Martin where he attends high school. Already involved in eco club, he was excited, applied, and was accepted.
The program connected him with other students and with the outdoors. It also challenged him to think about particular environmental problems that needed to be addressed and how his unique skills might contribute to solutions. With a professional photographer dad to cheer him on, he decided his stewardship project would focus on video storytelling to help expand the reach and impact of his fellow conservation leaders. "I wanted to make an educational video to raise awareness, not about one specific environmental problem but about change that motivates other people to make change," says Zavala.
Knowledge Empowers
Erika Rodriguez, a counselor for the Wisconsin portion of the program, wishes that everyone understood how we are connected and depend on the natural world. For her, the lightbulb went off when she took an introduction to environmental studies course. "I don't think I ever thought about it before that," she says. At the time she thought, "This could make a huge difference in society."
During her experience with the Center for Conservation Leadership, she saw similar awakenings in the high school students. "They start to ask more questions about the way things are done and could be done," she says. "They ask questions that I wasn't even thinking about at their age."
Now living in New Zealand, Rodriguez appreciates the universal message of the program even more, "When you care about a place, you're more likely to want to take care of it," she says. "It's a bridge of understanding to other places and how people connect to the environment."
Finding Opportunity Everywhere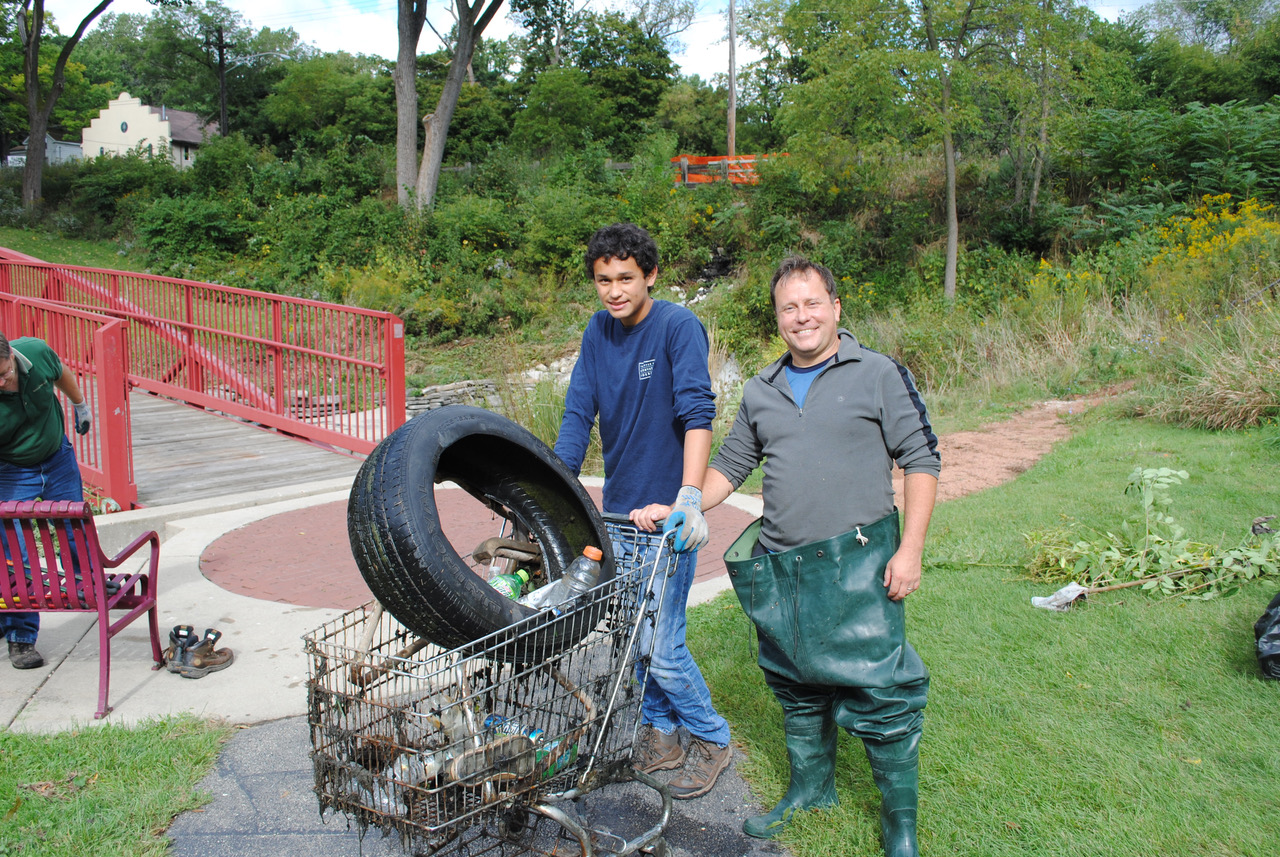 Center for Conservation Leadership Director Susie Hoffmann recognizes the spark and chain reaction that happens when students spend time together collaborating and learning from scientists, educators and tribal elders in Wisconsin, and then working in their communities when they return. She also sees a longer-term impact as many students continue to engage with the Center, further their studies and seek careers in environmental conservation.
At one point, Zavala participated in a workday at the Greenbelt Forest Preserve near his house on a project led by another student in the program. They removed invasive species, did a controlled burn, and they planted trees. "They grow a little more each day," he says. "I see firsthand the changes we made, and I think I did that, and it fills me up with positive energy."
After completing the program, Zavala helped write a grant and start a composting and garden program for his school, participated in an environmental studies program in New York through the Schuler Scholar Program and traveled to a coffee farm in Costa Rica to plant hundreds of trees with the support of the Ellie Burns Foundation. When he left Central America, he felt even more inspired. "Doing something for another community sparked a fire to do even more," he said, "to seek more opportunities and take more actions to see the changes I want to see."
Students Step Up to Explore and Create Healthier Communities | Center for Conservation Leadership